Social Emotional Learning (S.E.L.) / Mental Health
Vernonia School District is committed to the health, safety, and well-being of our students, staff, and families. We are proud to announce our partnership with @CareSolace to support our ongoing commitment. If you or a family member are looking for help with mental health or substance use, Care Solace will quickly connect you to community providers matched to your needs. Call 888-515-0595 at any time or search on your own at
caresolace.com/vernonia
.
Specific questions can be
direct to Jen Cooper, jcooper@vernoniak12.org or by calling 503 429-1378.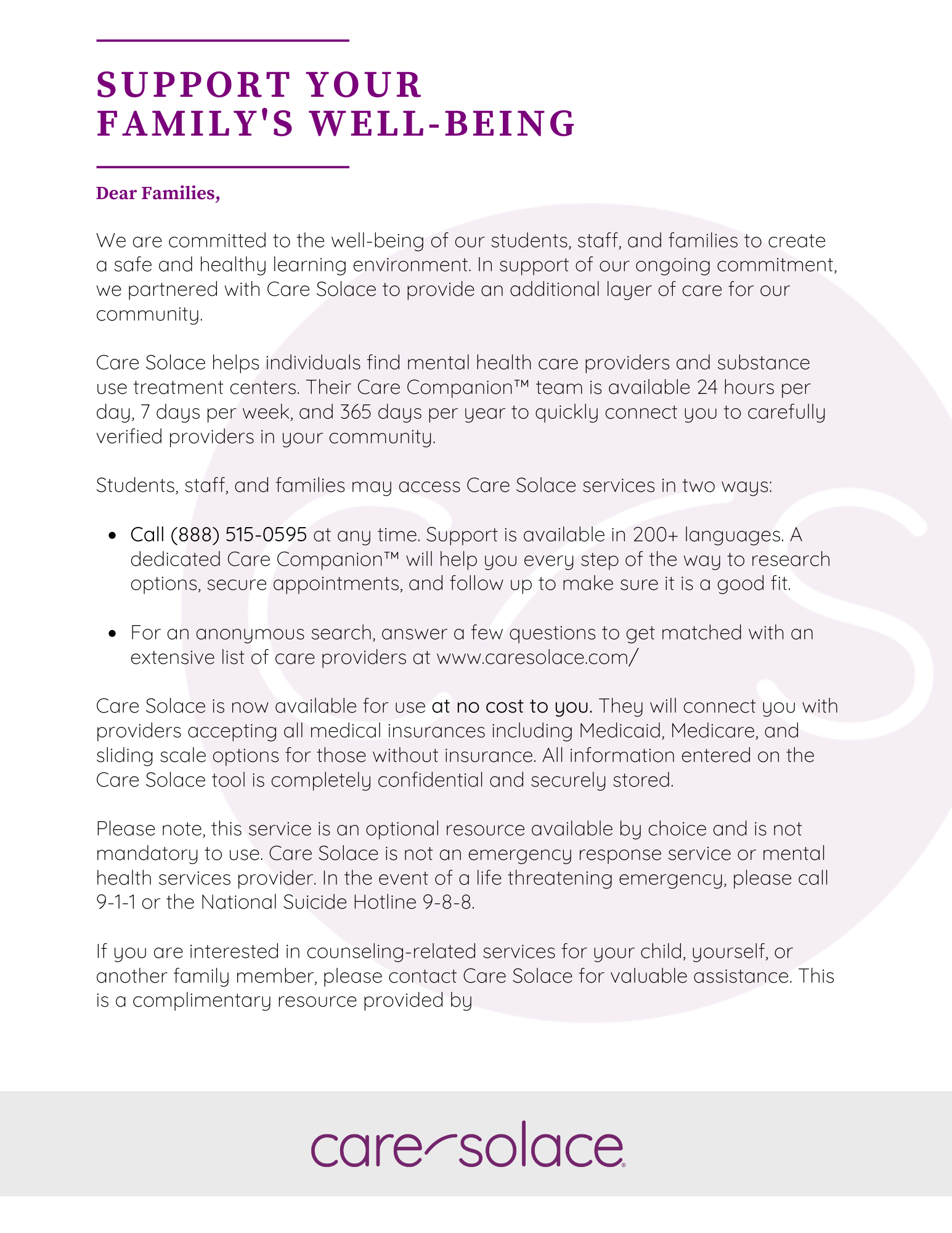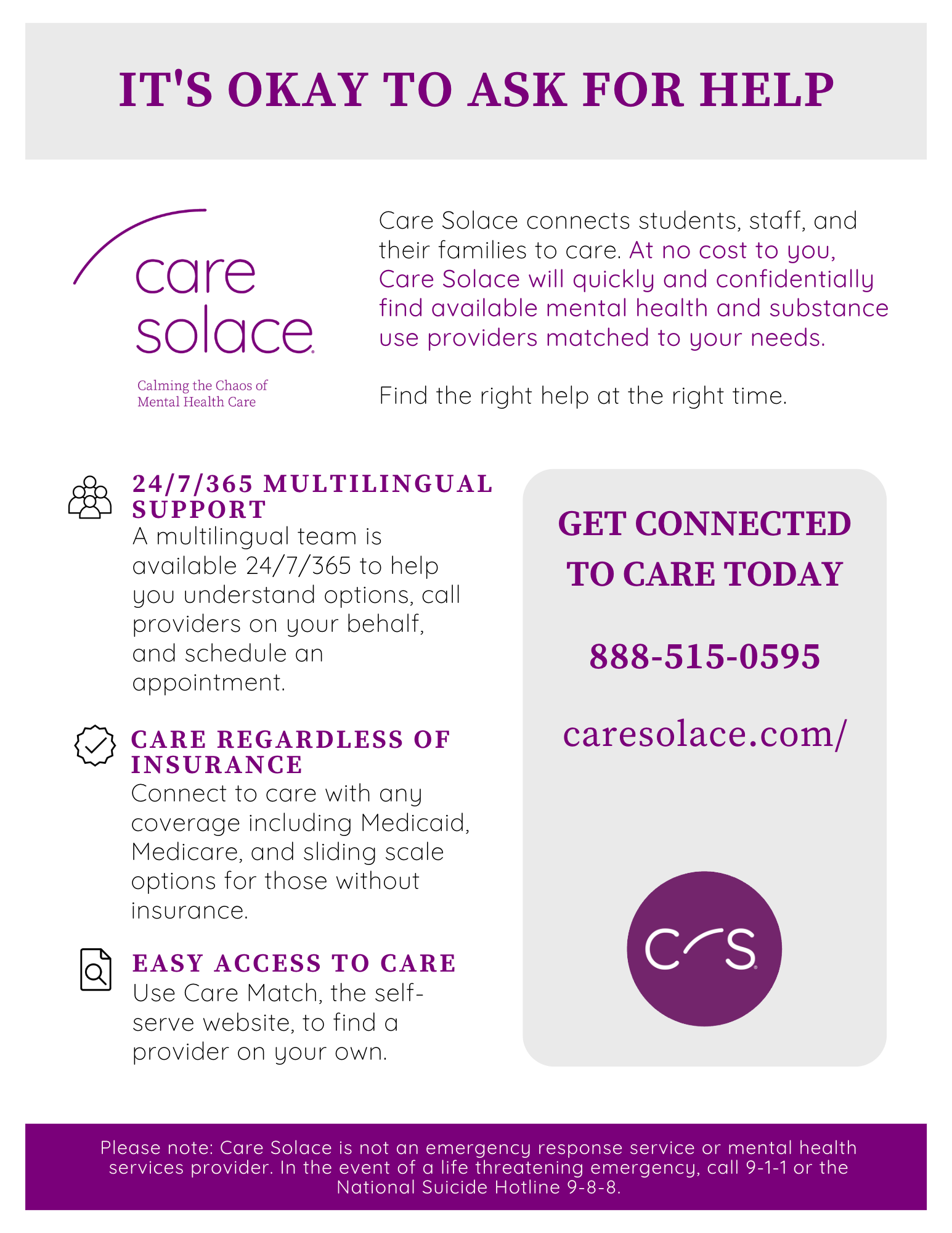 Youth Reengagement Pilot Program
Youth ages 14-21 who are behind three or more credits in comparison to their prospective peers will get the opportunity to participate in the Youth Reengagment Pilot program for the remainder of the school year.

Students participating in the Reengagement Pilot Program will meet with their mentors weekly to collaboratively problem solve challenges, get connected to local resources, participate in career exploration, job opportunities and have access to individualized,

youth-

identified incentives

for engagement and achievement of personalized goals.
Parents/guardians/caregivers whose students are participating in the youth Reengagement Pilot Program will receive regular updates and have access to discretionary funds up to $400 for your family to get your basic needs met in connection with student success.

If your student is eligible you will receive a Welcome Letter and Consent Form

Additional students and parents may self refer to be part of the Reengagement Pilot Program.
For any questions please reach out to Jamie Hamsa, Program Manager at (971) 248-5105 *Text Friendly* or jhamsa@
vernoniak12.org
Reengagement Pilot Program Documents