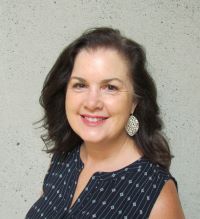 Marie Knight, Business Manager
Business Manager: Marie Knight - email: mknight@vernoniak12.org
Budget Development and Oversight, Payroll Processing, and Human Resources
Fiscal Assistant: Cherise Harbour - email: charbour@vernoniak12.org
Accounts Receivable and Payable, Payroll Assistance
Join the BUDGET COMMITTEE! Vernonia School District is currently seeking individuals to join our Budget Committee. Applications are currently being accepted.
Submit Application to Barb Carr - bcarr@vernoniak12.org
Questions? Contact Marie Knight, Business Manager, mknight@vernoniak12.org or by calling 503 429-5891.
Budget Committee 101
The Vernonia School District Budget Committee is comprised of seven school board members and seven community members. Currently there are community positions available.
Budget Committee members must be 18 years of age and reside within the boundaries of the Vernonia School District.
Budget Committee members meet annually 2-3 times in the Spring (on average) to review and adopt the school district's operating budget for the following school year. Budget Committee terms are for 3 years.
If you are interested, please complete a Budget Committee Member application. The Vernonia School District Board of Directors appoint community members to the Budget Committee.