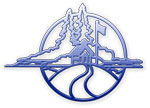 CURRENT SCHOOL BOARD MEMBERS:

Susan Wagner

Position # 1

Greg Kintz

Position # 2

Steve Whiteman

Position # 3

Stacey Pelster

Position # 4

VACANT

Position # 5

Brittanie Roberts

Position # 6

Jeana Gump

Position # 7
Board members value your input. If you would like to email the board you can do so by sending an email to VSD_Board@vernoniak12.org which will reach each board member's personal email.
Currently Director Position #5 is vacant. The Vernonia School District Board of Directors invites any community member that is a registered voter, has resided within the boundaries of the Vernonia School District for one year prior to the appointment, and is interested in serving the students, staff, and patrons of the Vernonia School District in this important role, to apply.
The Board of Directors will appoint to fill the remaining term of this position which expires on June 30, 2021. The successful individual, if they desire to continue serving, is required to seek re-election during the May 2021 election process.
Applications will be accepted until 4:00 p.m. on Thursday, June 4, 2020 at the Vernonia School District Office.
For questions please contact Barb Carr at 503 429-5891 or email bcarr@vernoniak12.org.