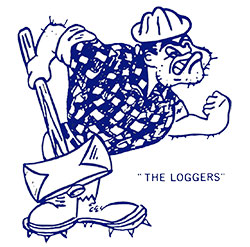 Welcome to the VHS Yearbook information page!
QUESTIONS? Please contact your Yearbook Adviser via email.
WANT A YEARBOOK?
Full color 100 page Memologs (yearbooks) are available to VHS students through Jostens
We currently issue yearbooks in May or June, with a Spring insert that is distributed in the Fall of the next school year. This way Seniors can truly have their Senior year Memolog signed and autographed during their Senior year.
IS YOUR SENIOR PHOTO ACCEPTABLE?
1. Photo needs to be portrait orientation (vertical), not landscape (horizontal)
2. Only the head and shoulders are featured
3. 300 DPI (12 MP phone camera is okay)
4. Black & White photos are okay
5. No hats, please
Email a digital version of your senior photo to VHSYearbook@vernoniak12.org by December 31st, 2020.
GRAD ADS (BUDDY ADS & PARENT ADS)

Would you like to dedicate space in the VHS Yearbook to your friend or child? Well now is your chance. Keep in mind, space is limited, so it's first come first serve. All fees and Buddy/Parent Ads must be submitted and paid for by March 31, 2022.
Prices are as follows:

Full Page: $100
1/2 Page: $65
1/4 Page: $30

PERSONALIZATION
Want your yearbook personalized? Contact the yearbook advisor for details. Make sure your order is placed by January 28th @ 1:55pm.
BUSINESS ADs
Are you a business who wants to place an ad in the yearbook? Here is your chance.

Full Page: $215
1/2 Page: $165
1/4 Page: $85
1/8 Page: $50

Contact the yearbook advisor Kaitlyn Carr-Kiprotich (Mrs. K) at kcarrkiprotich@vernoniak12.org for more information. See Order Form below.